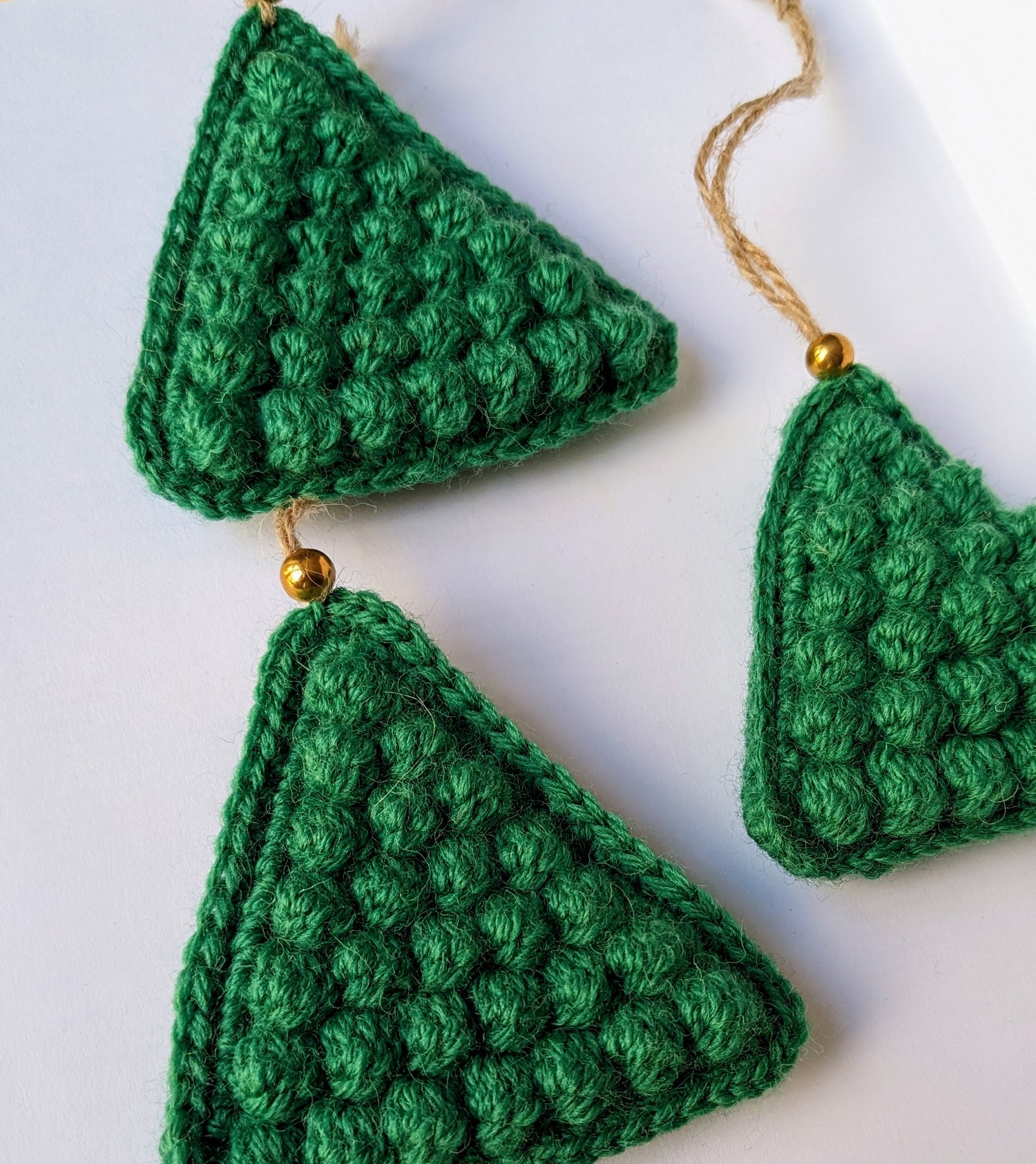 Hanging Tree Decorations
Sometimes you have to let the stitch so the talking. These bobble stitch Christmas trees are just perfect to adorn your tree this year.
They measure 9cm / 3.5 inches tall and 9cm / 3.5 inches wide made with 100% British wool, finished off with a jute string and gold coloured bead.
Perfect for crochetifying your tree this year