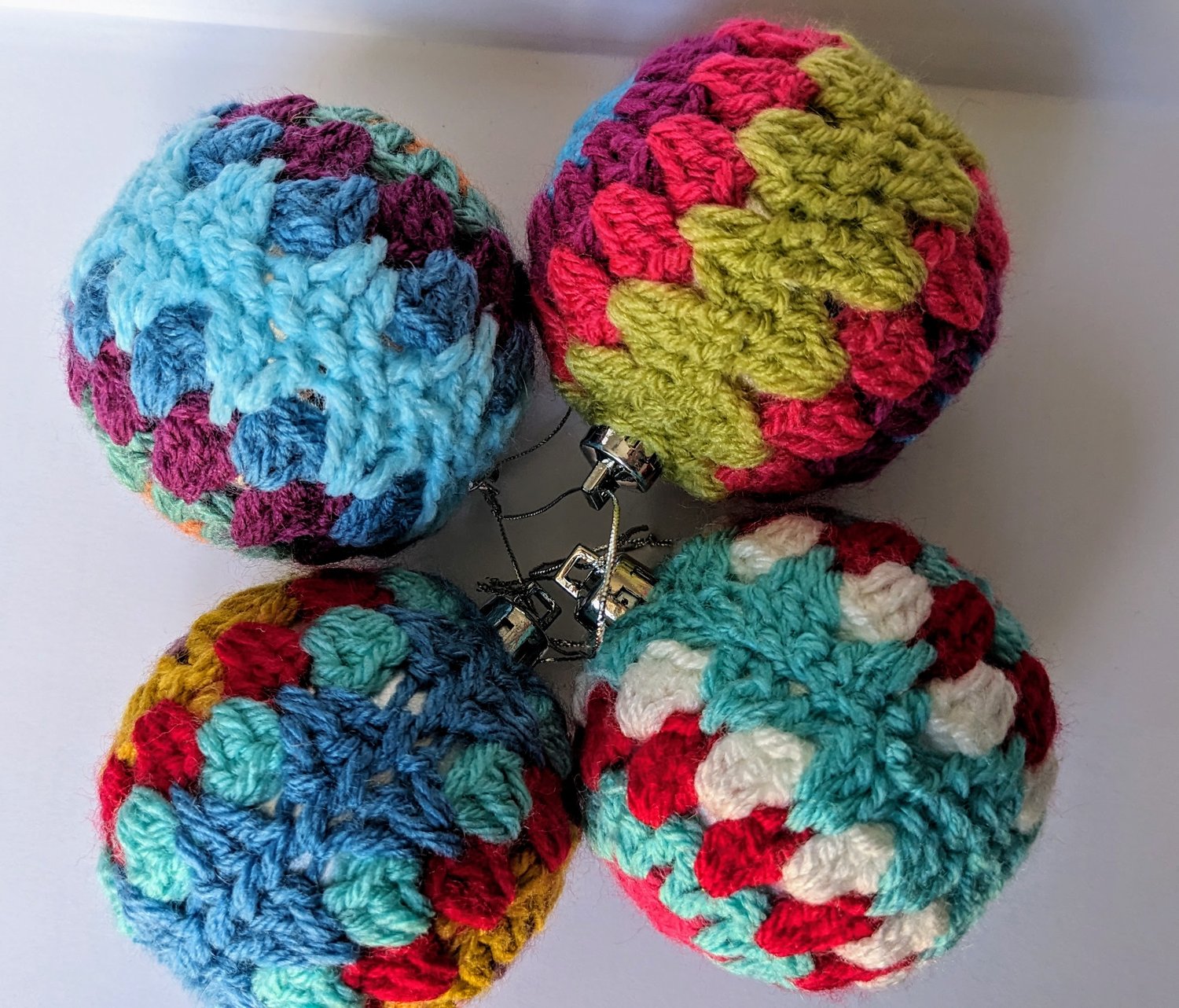 Small Crochet Baubles - Set of Four
These crochet covered baubles are all individual, no two are the same. Playing with the crochet granny stitch they would make a perfect addition to your tree this year.
Measuring 6cm / 2.5 inches in diameter each has a silver colour bauble inside complete with hanging string.
You will receive a set of four. Please choose from the two options.