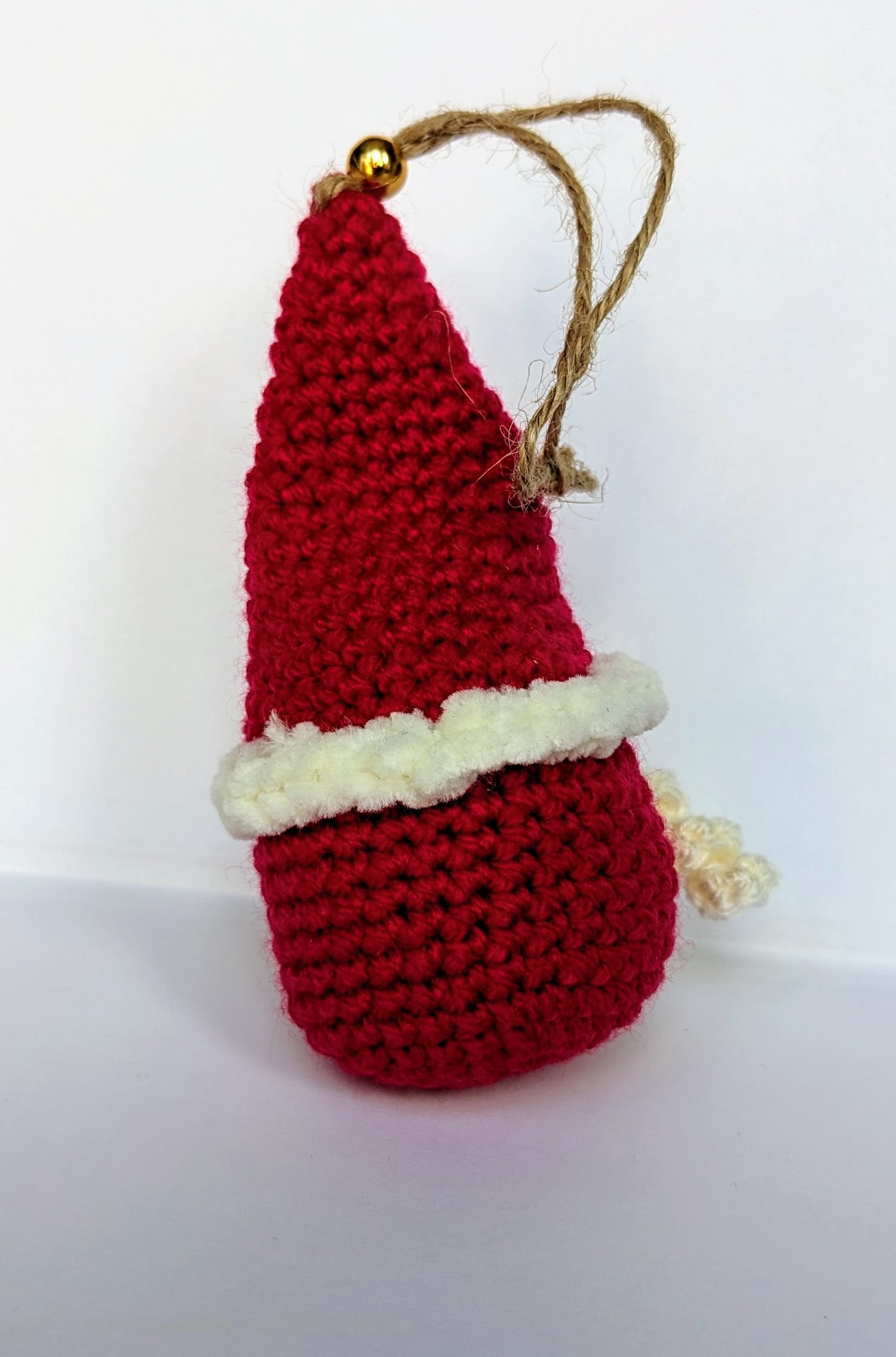 Crochet Christmas Gonks
These little gonks are my own design in response to the gonk explosion we've had in recent years.  
They would look fab dangling from your tree peeking out from the branches just adding their own bit of magic to the festivities.
They measure 11cm / 4.5 inches high and at their widest 4.5cm / 1.75 inches with a jute string and gold colour bead to finish them off.
Perfect for crochetifying your tree this year.