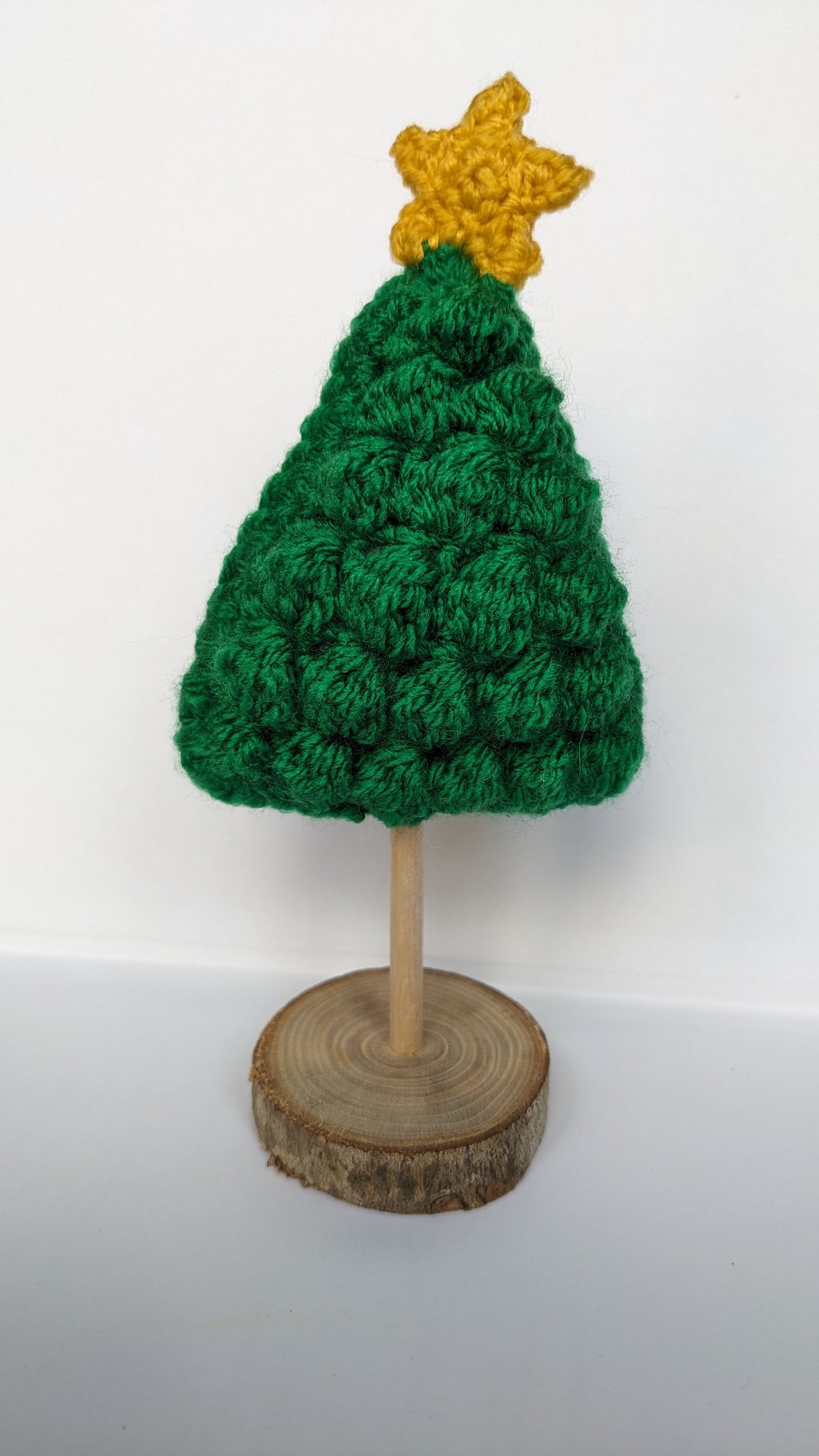 Crochet Standing Trees
These cute standing trees are crocheted using a bobble stitch and with an added crochet star sit on their own trunk and wooden disc stand.
Please choose your colour but if there is a colour you would like contact me direct and I am happy to make these to order.
Each is slightly different due to them being handmade.
They measure 16cm / 6 inches tall and at their widest 8cm / 3 inches.