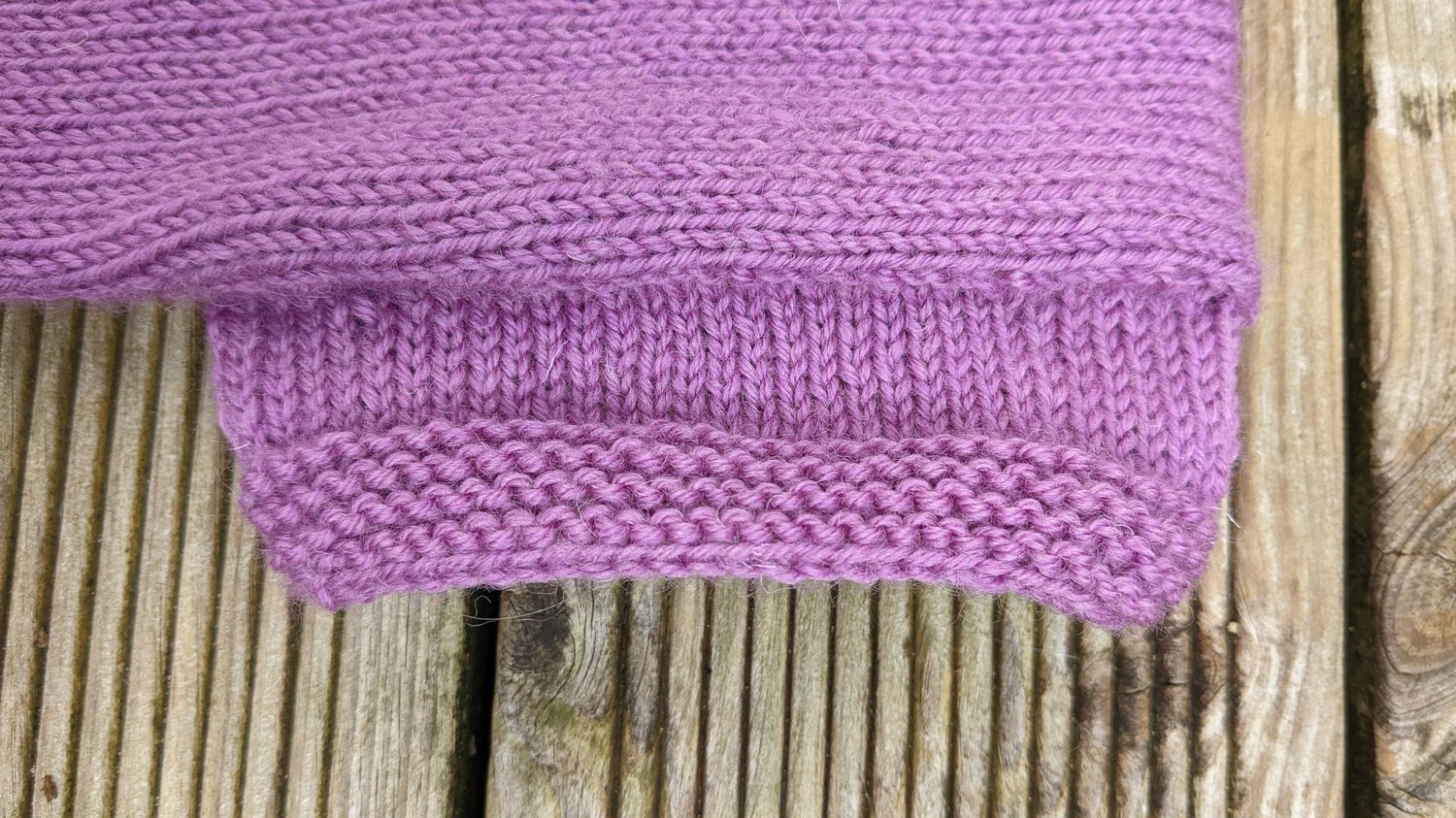 Spitchwick Shrug
I was inspired by summer days at Spitchwick on Dartmoor, Devon. It is a place where the river widens and meanders so you can swim and sit on the lush green common that edges it. This shrug is just enough to keep shoulders warm on chilly Spring or Summer evenings. It is worked flat in a rectangle that is then folded and sewn to create side seams and armholes. It is designed not to meet in the middle so sizing measurement is across the shoulders rather than bust/chest.
Instructions are both written and charted for the central pattern.
This version is made with West Yorkshire Spinners Colour Lab DK in Thistle Purple but any DK yarn would work.
Sizing
XS S, M, L, XL
Shoulders width (cm) 35 37, 39, 41, 43
Width of finished shrug (cm) 77 82, 87, 92, 97
Depth of finished shrug at back centre (cm) 65 67, 71, 75, 77
Shoulders width (inches) 14 14.5, 15, 16, 17
Width of finished shrug (inches) 30 32, 34, 36, 38
Depth of finished shrug at back centre (inches) 25.5 26, 28, 29.5, 30
Pictured in M which is UK dress size 12 to 14.
Yarn and Notion requirements
Double knitting yarn (light worsted / 8 ply) approximately 505 570: 620: 705: 775 metres / 550 620: 675: 770: 845 yards. I have used West Yorkshire Spinners Colour Lab DK in Thistle Purple (colour 717) which is a 100g ball having 225 meters / 245 yards – 3 3: 3: 4: 4 balls
Circular needles: 4mm (US 6) 32 inch / 80 cm and 3.75mm (US 5) 32 inch / 80 cm
Double pointed needles for arm holes (or use loop method with circular needles) 3.75mm (US 5)
Two stitch markers, tapestry needle
This has been professionally tech edited