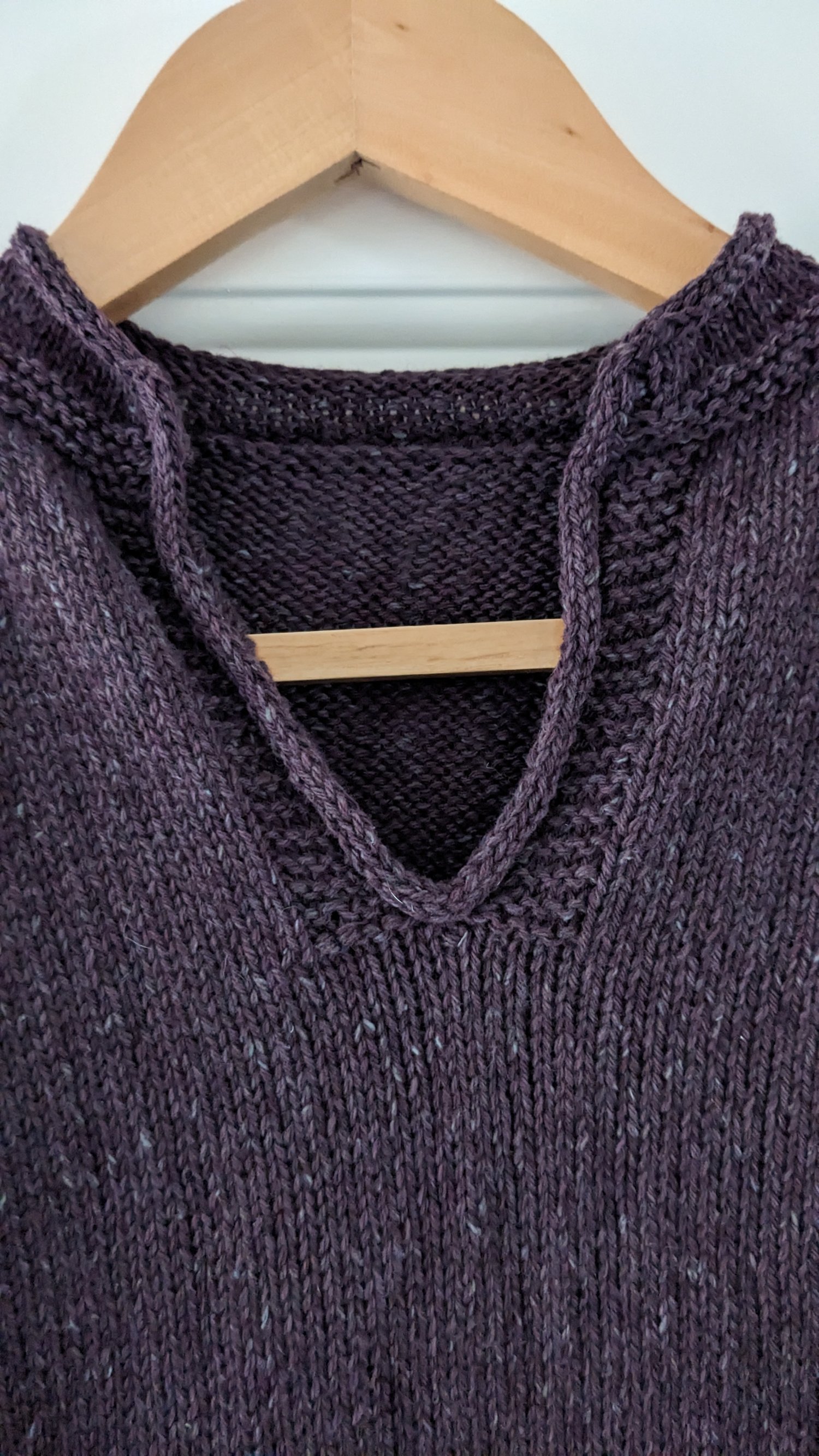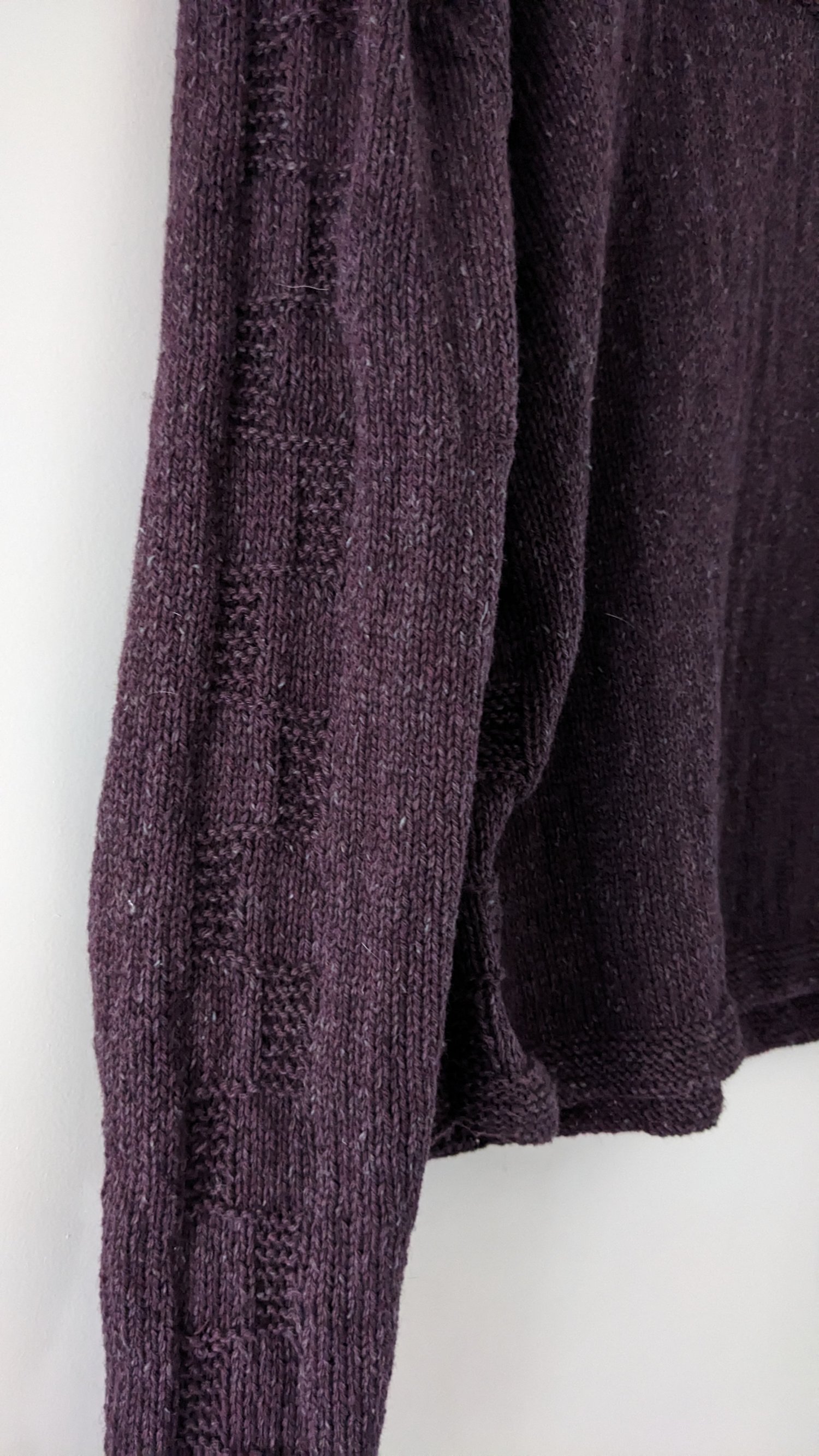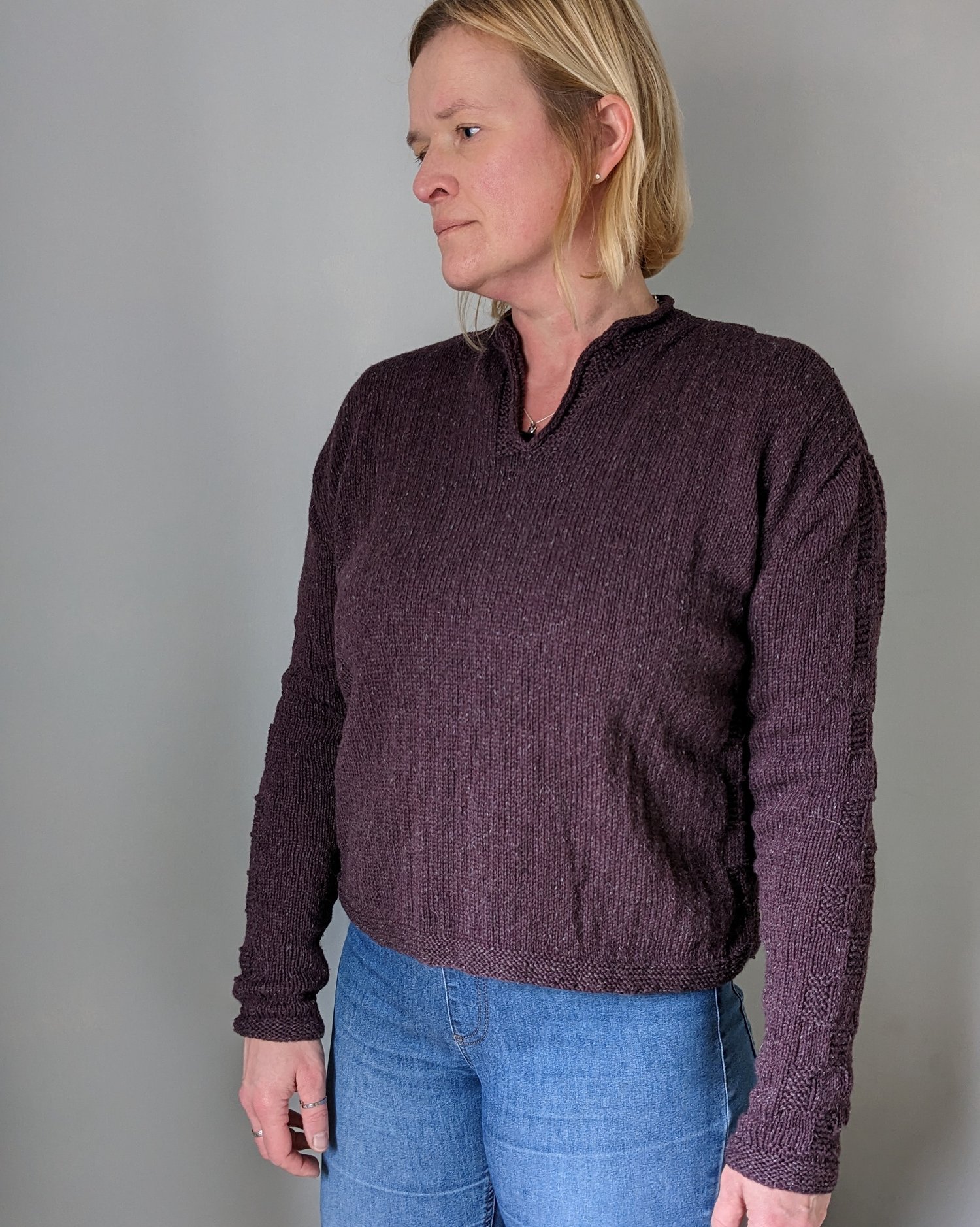 Morwenstow
I love a bit of local history and always knew that I had connections with the North Cornwall coastline at Morwenstow. Robert Hawker was the Vicar of Morwenstow from 1834, known as Parson Hawker to his parishioners he would wear a blue Gansey fishermen's jumper and had a driftwood hut overlooking the Atlantic Ocean from the cliffs of Morwenstow where he would write and keep a look out for ships and boats in trouble. The pattern used is called Morwenstow Slate.
Difficulty
Worked in pieces, back, front and sleeves using knit, purl and knitting stitches together to decrease the jumper, is then sewn together with stitches picked up for the neckline. The knit and purl pattern is charted.
Yarn and Notions
Double knit yarn in the below quantities. For the sample shown in a size 6 I used Stylecraft ReCreate which is a wool, acrylic and polyester recycled yarn. It comes in 100g balls with 350 meters per ball, I used three full balls and a small amount from the fourth. Please check your meterage/yardage before completing purchase of your yarn if basing on balls used only.
Meters: 720, 820, 915, 1020, 1130, 1220, 1360, 1480, 1600
Yards: 790, 900, 1000, 1120, 1240, 1340, 1490, 1620, 1750
Needles:
3.5 mm (US 4) straight knitting needles
4 mm (US 6) straight knitting needles
Stitch holder or spare line to hold neck stitches, two stitch markers, darning needle for sewing up
Tension
22 sts over 30 rows in a 10 cm / 4 inch square using stocking stitch
Finished Measurements
Designed to have a 10 cm / 3 to 4 inch positive ease. This is a loose fit jumper so go up or down a size for a more relaxed or tighter fit.
Instructions provided in nine sizes from 70cm / 28 inch chest/bust to 150cm / 60 inch chest/bust.
This has been professionally tech edited.