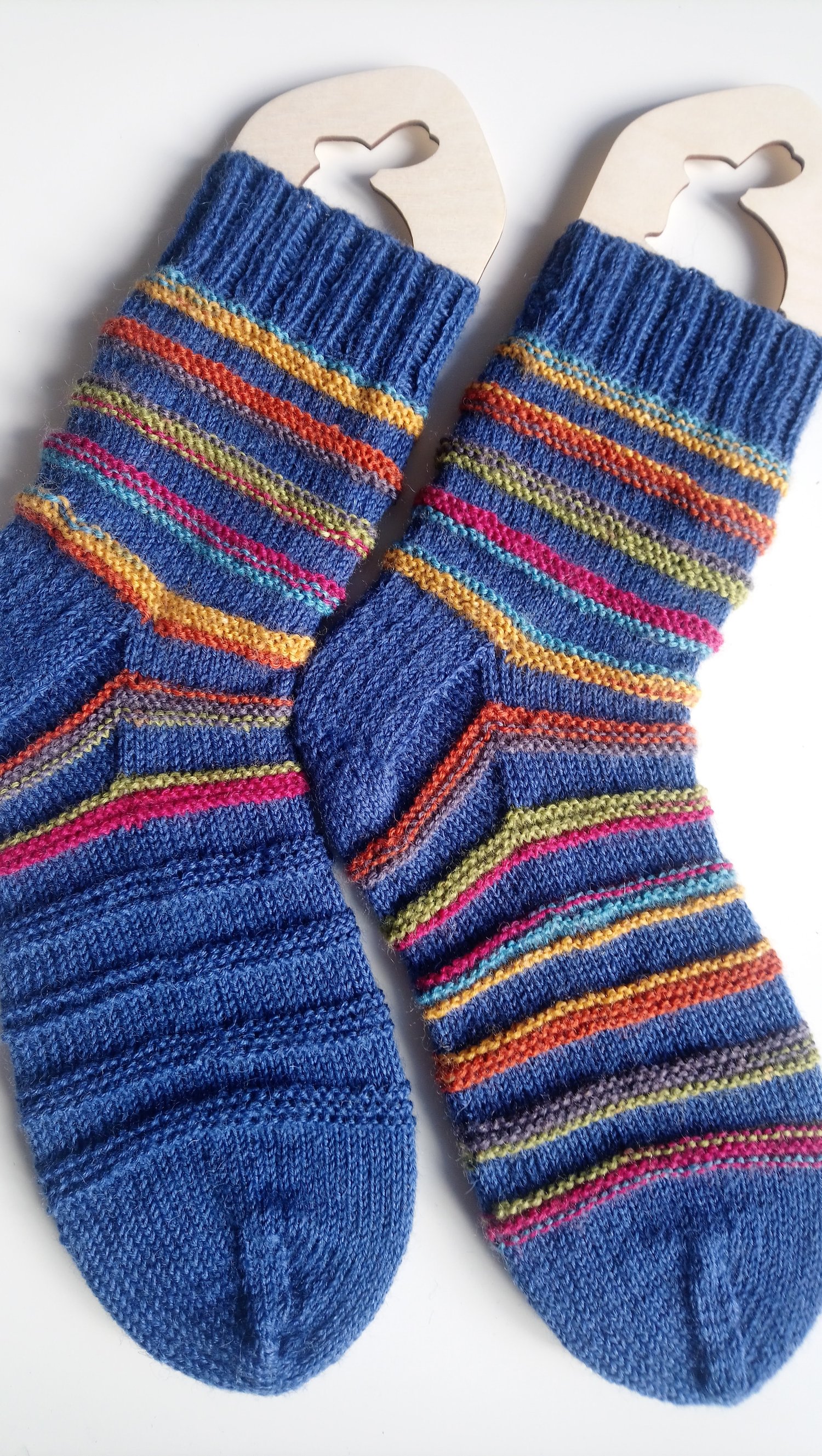 Sock Four
I had a small amount of two yarns left so weighed them and thought it was time for some yarn chicken. I created these stripped textured socks alternating between stocking stitch and garter. I ran out of the variegated yarn for the second sock but I'm not worried about matching socks.
I completed the socks shown in West Yorkshire Spinners 4ply Sock Yarn in Hope and Juniper. I used approximately 30 grams of patterned yarn and 40 grams of the plain colour but you could do each stripe a different colour and really use up that stash.
The sock is a top down construction with short row heel down to a kitchener stitch toe.
There are instructions for three different circumferences:
Small 7.5 inches
Medium 8.5 inches
Large 9.5 inches
There is guidance for the row count on the foot for UK sizes 5 to 8 with tick off charts to keep a count of your rows throughout. There is also advice on doing different foot sizes.