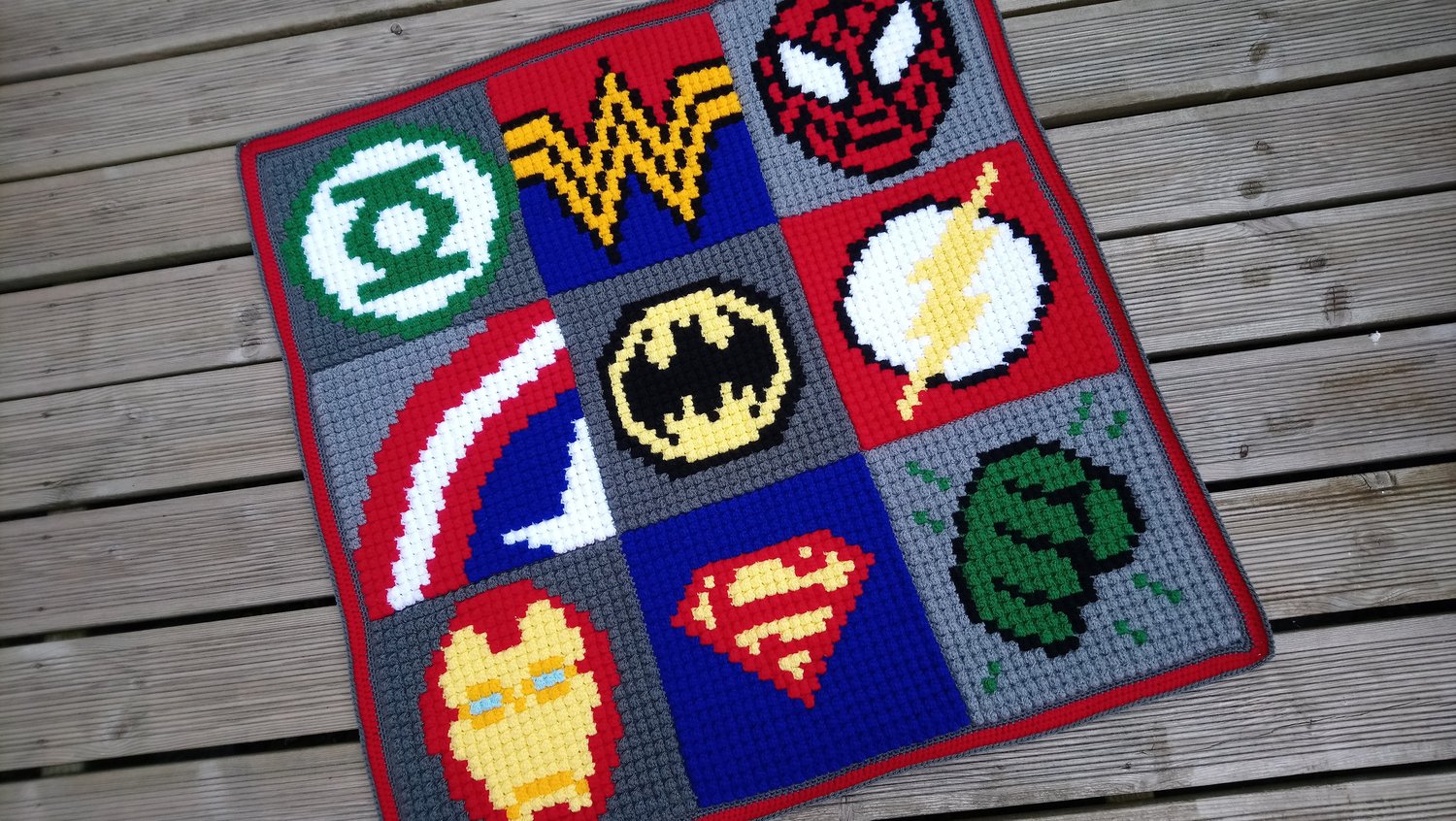 Superhero Crochet Blanket
I designed this superhero blanket for the window of my local yarn shop, the original blanket was a prize in a raffle.  You will get the pattern instructions and all nine charts for the characters shown together with joining and finishing. It is written in US terminology.
The finished blanket is 33 inches square so perfect to keep knees warm when watching their favourite film. Due to the stitches used the blanket is lovely and thick so ideal for a rug or play mat too. Each square is 10 inches square so you could put four together and make a great floor cushion.
Some knowledge of crochet, the single crochet stitch and bobble stitch are used throughout, is useful. I do however refer to a brilliant tutorial on the technique.
Yarn and notions
I used a 4mm hook with Stylecraft Special Double Knitting and used the following colours and amount of balls:
Royal (blue) x 1
White x 1
Green x 1
Sunshine (Wonder Woman 'W') x 1 
Lipstick (red) x 1
Graphite (dark grey) x 2
Citron (yellow) x 1
Black x 1
Grey (light) x 1
Each ball has 295 meters, the only one you'll use the whole ball for is the Royal and nearly all the light Grey. You'll need a very small amount of light blue/turquoise 
4mm hook
US terminology throughout